Holistic Nutrition – Prayer – Coaching
______________________________________
For athletes looking to perform better in body, sport and life

.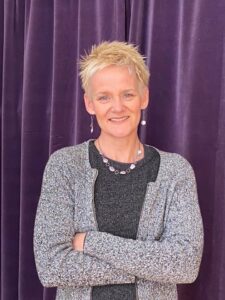 As an athlete, you want to be able to perform at your best regardless of your age. You want to live your best life, have a body that supports your activities and live in alignment with who you are.
Symptoms like GI distress, arthritis, disordered eating and pain are signs that something is out of balance. But why is it happening? You want to know…and we'll help you find yourself again.
It comes down to nutrition, inflammation and stress.
The foods you eat are unknowingly causing inflammation and stress. 
Unresolved stress and emotional trauma in childhood, work, and family is causing stress. High training load and poor sleep worsen the symptoms and you no longer feel like yourself.
You just want to run, bike, swim and play your sport …. but your body is screaming at you to do something different and start to really take care of your whole self.

This was me 22 years ago after my first Ironman triathlon! I was so stressed, I kept training until my body was shutting down. I was wired, tired and everything hurt. I needed to learn how to fuel my body, eat real food instead of energy bars and coffee, and manage my stress differently. Training was now stressing my body rather than being a stress relief.
The good news is, your body can heal! 
As we adjust your nutrition to fuel your whole body, reduce inflammation and manage your stressors better, your body will start to heal from inside out. You'll look and feel years younger. You will improve your performance and you'll know exactly what your body needs – fuel, recovery, prayer and patience.
As an athlete myself, I understand the athlete mind and body beyond a textbook or lab study. I will help you can be healthy, recovered, and feel whole again so you can truly enjoy your body, food, your self, and sport for the rest of your life.
We'll help you uncover the truth causing your pain, GI distress, arthritis, eating disorder and fatigue…and get you back to your best health, best performance and best life. God wants you restored, whole and healed, too. Your symptoms may be His was of getting your attention as it was for me and so many of the athletes I have worked with. We'll get you back on track to your best life.
Are you ready to fuel your whole body health and perform with joy in your body, mind and soul?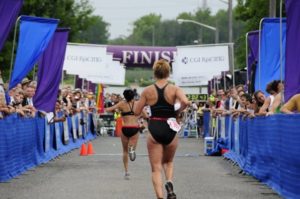 "Joanna has been such a bright light in my life.
She has brought me reassurance and comfort for who I am while offering encouragement and suggestions that are realistic and come from experience. … She has made me a better athlete and healthier in every way possible.
If you could use improvement in any part of your health or life, I recommend sitting down with Joanna.
You will not regret it! She is the true definition of a life coach. <3" – SS
Why we are different
I intuitively ask you questions to uncover the true trigger. I listen to you and I hear your story. I create a safe space so you can be heard without judgement. We explore the hidden stressors making you work against yourself and unresolved inflammation. You discover true whole-body health and a new level of who you can be.
I give you more than hope that you CAN get better – we'll get you get back to your sport and life healthier than ever! In less than 3 months you will feel like your true self again. Plus we expand your food choices and put the fun back into fueling your body, sport and life.

I offer personalized sessions because no 2 people are alike even with the same symptoms!
You will be a better athlete, move better in your body and be a better human being aligned with who God created you to be. You will find freedom from what ails you so you can live more fully.
No sure? Click the button below to talk about your situation and how to get started.
————
" I feel like l have found my healthy-eating zen. I don't even want junk anymore….and I love knowing when my body is hungry or tied, and why…I feel so much better! You are the greatest!
I cannot thank you enough." – Dana S
————
                     "If anyone can fix me, Joanna can.
She always knows what questions to ask to get to the cause of the issue, then find the easiest and most appropriate answer."  Jeff G
Joanna's specialties include chronic pain, arthritis, GI distress, IBS, extreme fatigue, inflammation, auto-immune issues, eating disorder recovery and sport nutrition.
"Joanna changed my world for me!!!
I now race with no gut issues!!!" – Mindy S
_________________________________

Programs currently available:
Be Whole™ – Guided journey to fuel your whole body, mind, spirit and sport so you love your body, self and life with more joy. We include plant-based, anti-inflammatory and mindfulness principles as well as eating disorder recovery methods.
Table To Race™ – Pure holistic sports nutrition to fuel your race without GI distress, IBS, cramping or fatigue. Get your nutrition into shape to burn body fat for fuel and have more fun in your races, too!
Emotional Healing – Trauma-informed release techniques so you experience less stress, worry and anxiety. Less stress means more fun, peace and joy!
"Joanna made sure to individualize my nutrition plan to fit my exact needs. I completed another Ironman without GI distress… I PR'd by over an hour and placed 3rd in my AG and 8th OA female …." – Stephanie K
———-
"If you have IBS, you have to work with Joanna.
I have worked with 4 other nutritionists.
No one was able to fix my IBS until I met Joanna."- Jeff G
———
"Your an amazing accomplished athlete so you understand what your
clients are physically experiencing during training/racing but the thing that puts you above all the others is your nutrition knowledge." JL
Other programs available:
Culinary Sports Genomics – We can use genetic profile (gene SNPs) to create personalized meal plans for optimal performance and well-being!
Detox Plan for Athletes – Re-calibrate your body for better performance with this 2 week 'plant-based challenge. This is not a diet or calorie restricted plan. Offered as a group plan, too.
Sweat & Electrolyte Testing with Levelen – Optimize your hydration with this sweat testing. Use NIMPA for 15% off the testing and products. Schedule a Table To Race session to review results.
Fuel your body, mind, and soul, not your symptoms.
"Joanna made sure to individualize my nutrition plan to fit my exact needs.
I completed another Ironman without GI distress… I PR'd by over an hour and placed 3rd in my AG and 8th OA female …." – Stephanie K
*Note: Single sessions also available – please inquire about single sessions.
**NOTE: We are NOT in network with insurance. Payments shall be made in full before or at the time of service rendered. Please check with your insurance provider before you come in to see if services will be covered.
---

If you have received an invoice, you can pay online with the Pay Invoice button. Click on the button image to the left. You can use the PayPal or Venmo and send $$ to a friend – email me for specific email address with each account to avoid fees! .