Recipes! 
Here are some of my favorite recipes using real ingredients.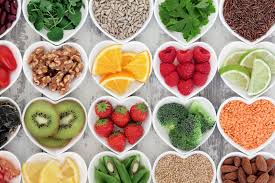 Most are gluten free with alternative grains or with no grains and just root vegetables!
Most will take less than 30 minutes to make.
More recipes are also listed on the blog page.
Please visit the blog for more recipes if you don't see one here that suits your needs.
Don't see one?  Email me your main ingredients and I can create one.
Want your recipe to be remade with gluten free, allergy free or just healthier ingredients?  For $20 you can get a Recipe Makeover, click here to order yours.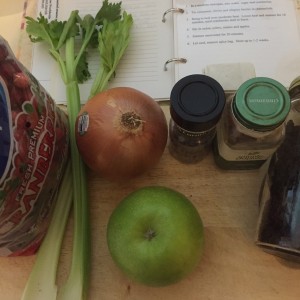 Enjoy!
3 bean salad – this is the one I bring to the race expos!  Easy and tasty!
almond butter chocolate chip cookies
arctic char or salmon on bed of kale
balsamic and basic vinaigrette– it is much easier than you think!
brussel sprouts salad with dates and pepitas
brussel-sprouts with mustard seeds
cauliflower pizza crust.cracker
green beans almondine – perfect for Thanksgiving!
Green Protein Smoothie. simple
Jshake anti-inflammatory elixir
layered roasted vegetable torte 
mashed cauliflower with root vegetables
miso or tahini vinaigrette – goes great with broccoli or cole slaw/ raw cabbage
raw vegan pumpkin cheesecake _ vegangela
rosemary walnut biscotti – a great savory side for Thanksgiving or any holiday meal!
spinach and chick pea soup – can substitute red beans, too!
triple chocolate no-bake brownies
eBooklets available:
Make your own energy bars – $3.00 – 6 ingredients with no fillers.  Just real food bars!
Make your own Soups (in less than 30 minutes!)- $3.00 – Make soups in less than 30 minutes!
Juicing and Smoothie Recipes -$3.00 – Recipes for both juice extractor and blender (Vitamix)
Easy Dehydrator recipes – $3.00 – Recipes for foods to make in your food dehydrator.