Welcome to the products page!
Here you will find supplements and products I use and approve of, Nutrition in Motion ebooks and clothing or other stuff that just didn't fit on the other pages!
Supplements and Companies I like.
Now you can order yours with a discount code:
Metagenics – Whole food based supplements!  Always a 100% guarantee!
Use code JChodorowska (case sensitive) for your code to place your supplement order – multi, omega fish oils, digestive enzymes, probiotics and more.  1st order is 20% off.
Use Spectrazyme Gluten Digest so you can eat your wheat-based foods without GI distress!
For IBS/Crohn's & Colitis imbalances, use Ultra GI Replenish without changing your diet.  It repairs the gut imbalance in one shake!
Use UltraFlora Control probiotic to assist the body to melt belly fat naturally.  I had one client who gained 6 pounds when they stopped taking it.
Microbiome Labs – Stool analysis testing and supplements to bring the gut back to balance.  Best stool test to see what is actually going on in GI tract and help identify where the problem started.
Vitality Pack by DoTerra – This 3-pack of Daily nutrients for cellular vitality, Daily Minerals and Omegas all in one box!  Add the Mito2 max for support when you are extra stressed.   It is the BOMB in terms of benefits and energy support.  They also come in sachets and vegan option.
Check out the video I did and decide for yourself.
Infinit Nutrition – Customize your sports/electrolyte drink!  Ask me how.
Use code nutritioninmotion to get 10% off your custom blended sports drink.
Wellevate – Get 20% off all your supplements here – over 100 brands.  You can access Metagenics, Pure encapsulations and all practitioner-only quality supplements.  No code required.
Fullscript.com – Get practitioner based products here including
Kettle & Fire bone broths – Easier than making your own.  Chicken bone broth is great for joint and gut health.
Base Performance Salt – Powdered sports drink, electrolyte salts and Real Food bars to cover your fueling and hydration needs during and after training.  Use code NIM 18 for your 15% discount.  Available on Ironman branded events.

Vitacost – get $10 off your first order.  Get your Greens+ powders & bars, and Aubrey Organics products here.
XTerra Wetsuits and SUP boards – Get 55-60% off your order (Contact me for the code).  My last code got hijacked so i have to hide it now.  Let me know if you need help choosing!
Sweat Rate Testing by Levelen!
Find out how much sodium is in your sweat so we can optimize your sports nutrition and electrolyte needs during training and racing.
Use code NIMPA for a 20% discount on testing and products!
doTERRA essential oils –  These are "Gifts from the Earth".


Plant oil extracts can support us and our healing – physically, spiritually and emotionally.
These oils protect the plants, and have been used for centuries to assist humans to heal.
Smell the oils or apply on the skin (Note – Check the label for proper uses.)
Come to a monthly class.  Or call and schedule your own private session to see which oils may be right for you.
Check out the custom blends, too!  Created for your intention!  $25 per bottle in either a spray or roller ball.
Vitamix 5200  – Get yours and start making smoothies fast!
Best thing I ever got for smoothies, mayo, nut butters.
Books and eBooks Click the underlined heading for the listed item:
Detox Plan For Athletes eBook – $18  – A jumpstart to a healthier you!
The 2 Week Detox Plan eBook– $15  – Realign with real food to inspire feeling great!
Mini Detox Plan eBook– $10  – A quick 5-7 day cleanse to boost your metabolism.
eBooklets available – click on the underlined heading:
Make your own energy bars – $3.00 – 6 ingredients with no fillers.  Just real food bars!
Make your own Soups (in less than 30 minutes!)- $3.00 – Make soups in less than 30 minutes!
Juicing and Smoothie Recipes -$3.00 – Recipes for both juice extractor and blender (Vitamix)
Easy Dehydrator recipes – $3.00 – Recipes for foods to make in your food dehydrator.
Real Food For Real Athletes book is now available for $12.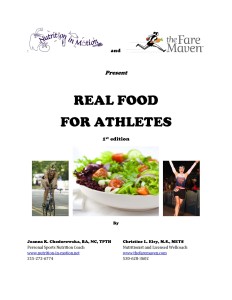 With over 40 recipes to fuel your breakfast, lunch, snacks and dinner!
---
Memoirs of a Hipster – My journey of using the Anti-inflammatory diet, Path To Heal and movement to prepare for hip replacement.
Anti-Inflammatory handbook – coming soon – a reference booklet to help you be pain free 6 weeks prior to surgery, or use after injury!
Messages of Love and Inspiration For Every Moment –
My first book with inspirational and comforting verses to heal the m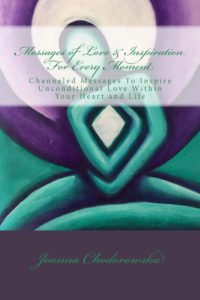 ind and soul.  A collection of channeled messages from Dr Wayne Dyer, John Roger and others.
Available in paperback or Kindle.  $7. Click here to buy