Last week, I got wholluped with a virus which I assume was viral vs bacterial as it went away on its own with rest, lots of tea with honey, raw garlic and plenty of essential oils.  I had to throw as much as I could at my immune system to boost my immune system.  These 6 essential oils will be what I recommend to boost your immune system.  These work for athletes as well as the whole family!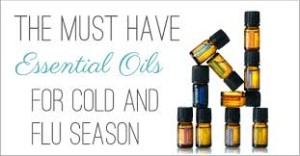 OnGuard blend.
This is known as the 'protective blend'.  I helps protect against immune challenges and supports our immune system so we can either resist getting sick or get over our sicknesses quicker.I find putting 1-2 drops of OnGuard on my feet at night helps a lot.  Or add 1-3 drops into a diffuser (or humidifier which is just a really big diffuser, right?!).  I often add this with Oregano oil, too.There is now a softgel available too so you can take it internally – usually 1 softgels per day for winter maintenance.  But when in the midst of a cold, you may want to try taking 1 every 6 hours in addition to using the topical oil blend, too.   I can always muscle test for you but less is always better even when you think you should take more…don't.

Want more information on OnGuard?  Click here.

Oregano oil.
This is a great antiseptic oil, and is known to be anti-fungal, too.  It can be taken internally which I suggest to put into a veggie capsule as it is very hot, hot, hot!    I have heard from many that when they take this internally, 1-2 times per day, their coughs, colds and other symptoms subside much faster.I had one cold coming one, where when I put the OnGuard and Oregano on my feet and on my chest, the cold seemed to have disappeared overnight.(NOTE:  it is not always an overnight fix but it sure does shorten durations of symptoms!  without actually masking the symptoms.)I usually put 1-2 drops on my feet at night, too to boost the OnGuard overnight when I need more help!Here is a link to the information sheet.  Ask me how to order yours.
Breathe.
This is great for clearing the breathing passageways and congestion.
(NOTE: This one and Eucalyptus should be handled carefully and you want to wash your hands – the essential oils can irritate your eyes if you go to scratch them or accidentally touch your face and get too close to the eyes.)There is also a stick available where you can just rub the stick on the chest and get congestion relief.  I would say it is similar to like a Vick's vapor rub but more natural and without the mess.For more information on Breathe essential oil blend, go here.  They also have several other options including a balm/stick to rub on chest or lozenges!
Eucalyptus
This you may be familiar with as it helps you breathe easier.  It is commonly used in spas, especially in steam rooms to help open airways.  I recall using it regularly when I lived in Chicago at the steam room after swimming.I used this topically, too on the back of my neck and on my chest so i could breathe in the scent, and topically to help alleviate congestion.  It seemed to work really well and can be combined with the Breathe or Cardamon oils, or with Lemon or OnGuard.

For more information on Eucalyptus essential oil, go here.

Lemon
I used this in my Green Smoothie as I decided I needed to boost my immune system with nutrient dense foods, so took my Green Monster recipe from The Detox Plan for Athletes ebook plan, added more raw garlic, then added this and Ginger essential oils (I was out of the real things and too  sick feeling to to to the store).I also used a drop of the lemon and ginger oils into a tea with honey.  It is both detoxifying and anti-inflammatory!

For more information on Lemon essential oil, go here.

Ginger
This is great in a tea to help with nausea.  You can also put it with straight water, but preferably room temperature water.  It really helps with nausea if you have that symptom or an upset stomach.It is also a great anti-inflammatory oils, too.  So you get a reduction in inflammation when you use ginger as a root or its essential oil.  You just need 1 drop vs 1-2 inches of ginger root.

For more information on Ginger essential oil, please go here.
Watch the video below for some additional uses and tips on how to use essential oils when you are out with a cold or immune challenge.
If you would like some personal attention on which oils would be best for you, schedule your 15 minute chat by phone, or come in for a session.  I can choose which oils (and foods) may be right for you or create a custom blend.
If you are ready to buy some, please go here – or I can order them on my monthly order.