How do you choose to love?
My Message of Love & Inspiration for Valentine's day 2018
Falling in love is a wonderful experience.
Falling in love with yourself is a more wonderful experience.
You realize you do not need anyone else to make you happy – happiness is a choice you make for yourself and a choice to love the person you are rather than the person you think others will love.
As a human being, we have the ability to love.
We also have the ability to think too much about our actions and create judgement against ourselves for the choices we make.
We allow others to influence who we are.
We allow others to change our own perspective of ourselves.
We allow others criticisms to become our view of ourselves.
We do not allow ourselves to accept a compliment and negate every positive thing others say to us because we do not love ourselves.
There is a way to find that love for yourself.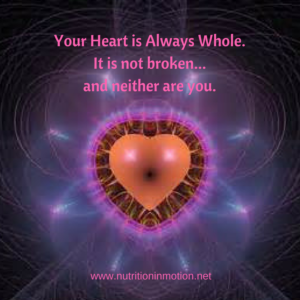 First of all, you are not broken. Your heart is never broken.
The heart is whole and so are you.
The only issue that needs to be healed are the emotions we feel that have been based on our perceived insults, criticisms and judgements that we have embraced in place of the love that is inside of us.
As we use modalities like The Path To Heal to help us uncover and heal the emotions, we find that we are beautiful inside and out. Our imperfections are perfect, our dysfunctions are functional and it is all beauty-full and lovely.
As we embrace our emotions and give them a little hug, we start to see the love inside of ourselves. We start to see the things we once viewed as a problem now as a gift.
We start to love ourselves and connect with what is in our hearts.
Feeling wholeness starts with love.
Love of ourselves first.
When we are able to love ourselves, we are able to love all aspects of self and become the light of the world.
We can then love others because we are overflowing with love of ourselves.
This is not an egotistical love. It is not a love that shuns others for the sake of self.
It is a love that is so magnanimous, compassionate and kind that the only choice available is to see the beauty, recognize the beauty that is always there but we had not chosen before now to see.
Choose today, this Valentine's Day to feel the love for yourself.
Choose today to start this process of loving self rather than loathing self.
Choose today to be loving to yourself by honoring what your heart is asking you to do – honor your body as a temple with the best food, the best movement therapy for you, the best sleep and the best loving people you can surround yourself with.
And if you are not able to do all of this now, choose to love yourself where you are. For tomorrow is another day to try to choose more love than the day before.
John, Wayne and Jesus Christ.
You can find more of these Messages of Love & Inspiration in my book.
It can be found here on amazon, kindle and in person.
Click these links for more information on The Path To Heal, Be Whole or the group Wholeness classes.