This is what life is supposed to be about – having fun!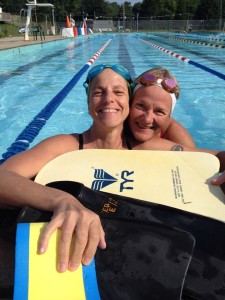 I went to this  100 x 100m swim challenge….well, okay, that is more than I swim in 2 weeks. So let's see if I can at least do 40..or maybe 49 for my age???
I think I made it but kinda lost count someplace.
Was I having fun?  Maybe a bit too much fun!
But life is about fun. The week before, I "raced" the Aquathon – 1000 m swim and 5K. This week, first swim team type of training in 4 years? And both were fun! I mean fun even though I have become slower (that is what social swimming does!). I am still consistent!  Next week will be the swim marathon relay.  More fun!??
This past month, I have been doing more reflection, reading, journaling and Path To Heal sessions. I can now channel messages from Angels and goddesses.  I have read Wayne Dyer's book Wishes Fulfilled.   And I kept getting a similar message – life is not supposed to be THAT hard.  The common message when I get stuck is that I need to include more fun.  More joy and more fun.  But what is blocking my fun?  I needed a Path session to figure it out more clearly.
The Path To Heal has helped to release the blocks I have to having fun or feeling guilty about having fun.
And what is so wrong about having fun?  And for some to get paid to have fun while they work as it is not really work, it is fun!
Oh, right – your family thinks you should be working a corporate job.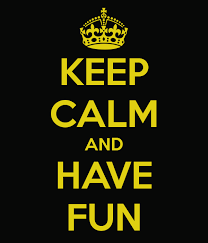 Your family thinks you need to have a life partner to be happy.
Your family thinks you exercise too much and need to go find a man to make my life complete and happy.
Your family thinks you should change your hair, it is not 'professional'.
Your family thinks……and the list can go on with fear of criticism.
And that for certain is not fun!
In response to the fear of criticism,  you don't find the fun.  You don't create the fun.  You so enjoy it and the activities you do are what make you YOU. They are what bring you joy, bring you happiness, fun and life!
But you don't want the judgement you may get once you share these fun activities with family. Oh wait, that is my expectation of criticism.  That is MY fear.  Yes, some is based on the past experience.  But if I expect it…I can also manifest and create it. My fear, not my dream, not my fun. Fear is stronger 🙁    It is like weighted bowling balls keeping me from skipping across the river of life!
Yes, some of you will say – "Then don't talk to you family!"
But I actually want to be able to talk to them! I just don't want to be triggered by them!
This is where the Path To Heal helps me (and has!)
It has helped my clients (and one of my family members too!)
And it can help you.
I obviously have emotional traumas which I am re-exeriencing and the only person suffering is me. No one else, just me. No one knows there are triggers. Am I having fun?  Not when I feel triggered!
I used to act defensively when the criticism came. But now I can step back, as if time stopped, and think about where the comments are coming from…..and realize, those comments really have NOTHING to do with me.  Then I can respond without embarrassment, shame or guilt and I can have a fun conversation instead of a confrontation.
It is their fear, guilt, embarrassment or whatever emotion is bugging them.  They want to unload it on me, or share it with me or ?? Every time I reacted, I was giving away my personal power – they won. I felt like the punching bag (on an emotional level).
Well, I got tired of feeling defeated or being on the defensive in every interaction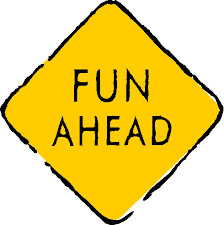 .
The Path To Heal has helped me to become immune to the opinion of others.
It is not about me. It is about allowing me to be totally and fully me, without having the fear of criticism or judgement. Who cares what my hair looks like? (that will be a whole new blog post….)
The Path has also helped me dissolve the fears I have of family criticism. Do I still have some? I think so but they are far fewer and just really deeply buried in my subconscious. I can feel it in my heart sometimes when I say certain affirmations…it just feels wonky instead of happy and joyous…. I do another Path session and I can feel more joy and love in my heart instead of fear and angst or disgust.  Then I am open to having more fun.
I want your heart to sing and feel joy, happiness, and love.  Are you having fun?
Just like I am able to find my fun… by returning to the activities I love and returning to competition or training with others.  I have others fun things, too.  They are what truly make me whole – the movement, the challenge, the camaraderie and the sheer fun of it!
Are you having fun??
Joanna K Chodorowska, BA, NC, TPTH is a Master Path To Heal practitioner.  She has been studying and working with clients for over 5 years with this energy healing modality. As we identify and clear the emotional blocks we hold on to from traumas earlier in life, we allow the body to what it knows how to do best – heal and love unconditionally.
If you are ready to experience the power of The Path To Heal, please schedule your introductory session with Joanna at The Path To Heal page.
It works on emotional trauma, physical conditions (pain, digestive issues, health symptoms, colds, etc) and addictive patterns.