I read this prayer this morning and it resonated with me so much about staying in your own peace even when others are not.  Makes me wonder – Do you choose peace?
It is simple yet not always an easy thing to do.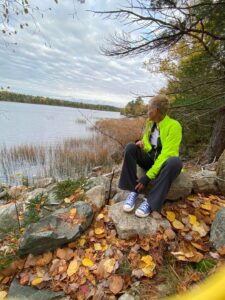 The more you can practice this, the more peace you will experience.
And the more you practice this, the less you will have those crazy food cravings!
There is always a peaceful choice if you can keep yourself calm.
I often say to my clients and friends, people act out from a place of unresolved hurt.  And you may be choosing food as your source or comfort which is perfectly fine unless it is affecting your life in a bad way. 
Maybe it is your unresolved hurt that is driving the behavior?  Maybe you can be aware of that, and ask yourself "what do I really need?"  and it may surprise you what comes up. 
When I can see behavior of others (and myself) from that point of view that someone (or me) is hurt, I can respond with compassion rather than violent words back.  Maybe you just need to give yourself some comfort and a hug which is better than being violent against yourself or talking smack against yourself…and eating a sleeve of cookies!
I think the biggest challenge is to actually have compassion for yourself!  But that takes practice, too.
But try this prayer for now and see how it feels:
Dear God, we ask for a blessing of forgetting, so what has happened becomes more and more invisible.

. . .
We will understand that when somebody acts out violence or negativity, it is some pain that they feel, some disturbance that they have not been able to bring to peace. Rather than return the againstness or violence, we choose to hold ourselves in peace. This can be a cause of the Spiritual Warrior, the one who takes the strength, courage, and dedication that is peace and love and carries that forward into the day.
Baruch Bashan – The Blessings Already Are
– John Morton
Choosing kindness and loving is simple but not always easy. As you stay calm with some deep breathing, you can 'see' what is really going on and respond with compassion rather than react with negativity or violence against yourself or someone else.  If we can choose peace, that peace will spread to other areas of our life including our own relationship with ourselves and our relationship with food.
This is a lot of what we work through in private Be Whole sessions, and it will also be included in the Journey To Wellness Bootcamp (starting April 21st) where we devote one session (week 4) to work through those triggers and emotional eating cravings.

Let me know if you have any questions or want to find that place of peace to help guide your decisions.  Because you can choose peace, and you deserve peace inside and out.
blessings and peace xo