Optimized health is not as hard as some make it seem.  You can include these simple steps to optimizing your health now, so when we get back to socializing, your immune system is more than ready!
Start by scheduling a 30-min
review of your nutrition plan
and identify where there may be areas to improve.
You want to be your healthiest before we start socializing again! 
You want to consider these steps: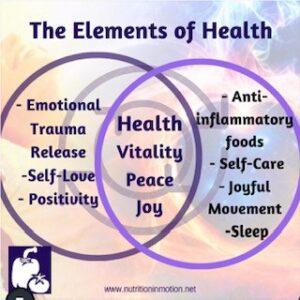 Add some green vegetables for the anti-oxidant boost, b vitamins and phyto-nutrients at least twice a day. 
Drink water or seltzer instead of sweetened tea.
Make a list of what you have to do vs what you want to do…and find ways to make the have to list get done, or get others in household to help!  More fun together.
Move or rest based on how you really feel.  Being aligned with your body is one of the pros of the Be Whole program!
This means you intuitively know and choose how to move, eat and relax based on who you are.  No cookie cutter program.


Go play in the dirt, or just go into nature or put your bare feet onto the grass.
If you feel triggered, breathe deeply to the base of your rib cage to calm the mind and connect with your heart.  Then ask "what should I do now?"  or "why is this a trigger?"  If this is hard, keep trying or schedule an energy therapy session so we can work through the issue together. That emotional stress impacts the immune system negatively 🙁 and you want to improve the immune/stress response!
"BECAUSE I have worked with you in the Be Whole program, I have been able to stay healthier despite the stress of COVID, my mother in the hospital and losing my job. 
It is because you taught me how to expand my nutrition options which were best for me.  You worked through my stress and showed me how emotional support is critical to my health.   I can consciously see more positive now, and how it is related to my eating." GT

Schedule a
supplement review
to optimize your supplements regiment for you!  
I recommend adding this
immune boosting probiotic
and
Immune Active
.
For a multi, I love, love, love the
Vitality Pack from doTerra
.   It is a multi nutrient, multi mineral and omega all in one Pack for cellular energy and aging support.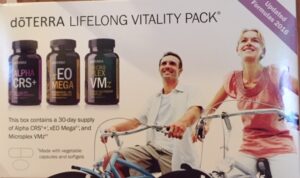 If I miss a few days, I start feeling tired and draggy. 
My nails are stronger and my hair grows thicker!
My clients also add that they sleep better, have more energy, have more focus and one said their arrhythmia went away after taking it for 2 months!
Balances hormones, regenerates on a cellular level and more.
This would be the ONE step to optimizing your health.  It will support your whole body, your stress response and your immune system. 
I recommend and use the
OnGuard sanitizer mist
(I spray my hands and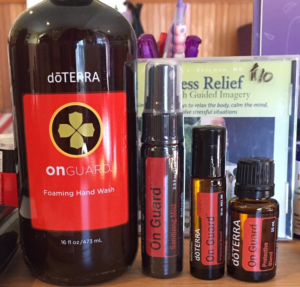 mask with this!),
Concentrated cleaner
(add Rubbing Alcohol for disinfection – great for kitchen counters, floors and degreasing!), the
OnGuard oil
to use in your diffuser, or the
OnGuard roller ball
so you can use topically.
Call me at 215-272-6774, and we can discuss how to optimize your immune system the easiest way possible.
To your optimum health!!
Let me know which steps you are including to optimize your health and immune system!