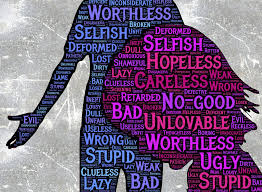 Unresolved ACE's can be the reason you get sick.  Maybe you aren't always sick with the flu or some debilitating condition, but you have health issues. 
Chronic ones often are a symptom of these ACE's, Adverse Childhood Experiences – they are not just chronic intake of inflammatory foods but the emotional trauma that is causing you to choose those foods over the healthier ones you know you 'should' eat.  But you just don't do healthier because there is an emotional hurt that needs comfort with the 'unhealthy' foods.  Often the emotional trauma is causing pain.  Sometimes I didn't believe it..until I made that connection.
Some are the chronic conditions like IBS, GI distress, Cardiovascular Disease (CVD), overweight to the point of obesity, chronic pain, anxiety, depression, addiction and more – are a cause of these ACE's that are unresolved or unhealed emotional trauma.
ACE's  are Adverse Childhood Experiences.  They are emotional trauma's experienced usually in childhood, often in earlier years before the age of 3.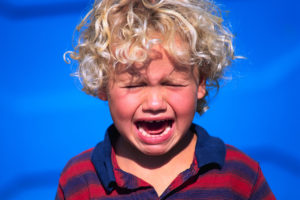 They are real.  And they can be healed because emotions can behealed.  Although Nadine Burke Harris says in this video that these traumas last forever….I only agree that they last forever if you do not work to resolve and let them go.
These emotional traumas can be healed with the Path To Heal system.
I have found with most of my clients, the reason why they crave certain foods, ride or run endless hours, cannot sleep, cannot get off the couch, have anxiety, cannot stick to a healthier meal plan and health issues is because the emotional trauma has been left unattended.
So there it remains, plaguing you or hidden in a nice little box, blocking your body's natural energy field and ability to heal.  Much of this is subconscious rather than conscious.  It promotes self-loathing instead of self-love.  The 'bad', unhealthy behavior is a symptom of the self-loathing and lack of self-love.
You get hurt when a child – it is our perception of being hurt.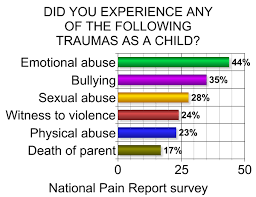 We wanted to play….Mom and/or Dad were too busy to play.  You feel dejected, abandoned and often unloved.    You don't know how to ask for your needs to be met yet  based on these traumatic experiences.
You don't want to experience that rejection again.  You shut part of yourself down.  You start to build your belief systems upon this perceived rejection.  You expect rejection and subconsciously create more of it.
Childhood pain typically becomes adulthood pain according to National Pain Report.com.
This unresolved trauma can become a problem mentally, emotionally, spiritually and physically.  You can spend all your energy on getting your own needs met.  Or taking care of others to the point of not taking care of yourself.  We get overwhelmed.  We get resentful.  We start to pacify ourselves with foods and start to use the food as comfort.  Or over-exercise to run away from the problem.  It is almost like we create an addiction to avoiding pain by creating an addiction to a food or excessive activity or excessive inactivity.
We can break this cycle. You do not have to keep repeating it.
This is where the Path To Heal work comes in.  The Path is a system that can help peel the layers of that onion we created, and get to the root of that emotional issue where the painful experience was created.  And it releases those traumas. 
Like snipping the replaying video and deleting it permanently from your mind.
Some issues clear in a session, others take at least 5. 
Some people come for the group sessions for the comfort, energy of the group and the no-judgement zone.
I combined the Path To Heal with nutrition therapy sessions into the Be Whole…because they work so well together.   If you just work on nutrition, without the emotional healing, you cannot get full body health.
Be Whole helps to fill the 'holes' with love so you feel whole.  It provides the emotional support along with practical nutrition to fit your body and you as a person.
One of my recent clients came for only half of her sessions because 'life got in the way'.  But she wrote to me saying
"I don't care if I lose the sessions remaining.  I have gained so much insight from you!
Despite this very stressful period of time, I am honoring my own needs, I am remaining calm and choosing foods I need – this is totally different than what I did in the past when stressed. 
I am taking the time I need for me – to do my walks, my workouts and delegate rather than trying to do it all myself.
Thank you for the Be Whole program  – even half of it – it has made a HUGE difference!"  DF
If you want more information on this work with ACE's that are making you sick, please schedule your 15 minute chat today.
Or schedule your Path To Heal session, your Be Whole session or join us for the group Wholeness class – every Monday and Tuesday – you can join in by phone, too!
Yours in whole body health, for body, mind and spirit, not just your sport.
hugs xo
joanna